MIXED SHARED DORMS
(for 6 persons, shared rooms)
Mixed bed dormitories are your wallet-friendly accommodation at the Soča Rocks Hostel. A bed in a 6-bed room will be perfect for you if you enjoy the meaning of "hostel life" and want to make as many interesting friendships as possible on your holiday.
They are suitable for groups of friends as well as for independent travellers who are looking for a friendly haven to relax and meet new people.
Each room has three wooden bunk beds, lockers for personal belongings, some rooms also have a balcony. For the preparation of delicious lunches and breakfasts, there is a fully equipped kitchen on the ground floor, and socializing usually takes place in our common area, where you will also be able to find a lively bar.
Mixed shared dorms equipment and comfort:
three comfortable bunk beds
free bedding
lockers
free Wi-Fi
common bathrooms
common kitchen
a reading lamp (ask for it at the front desk)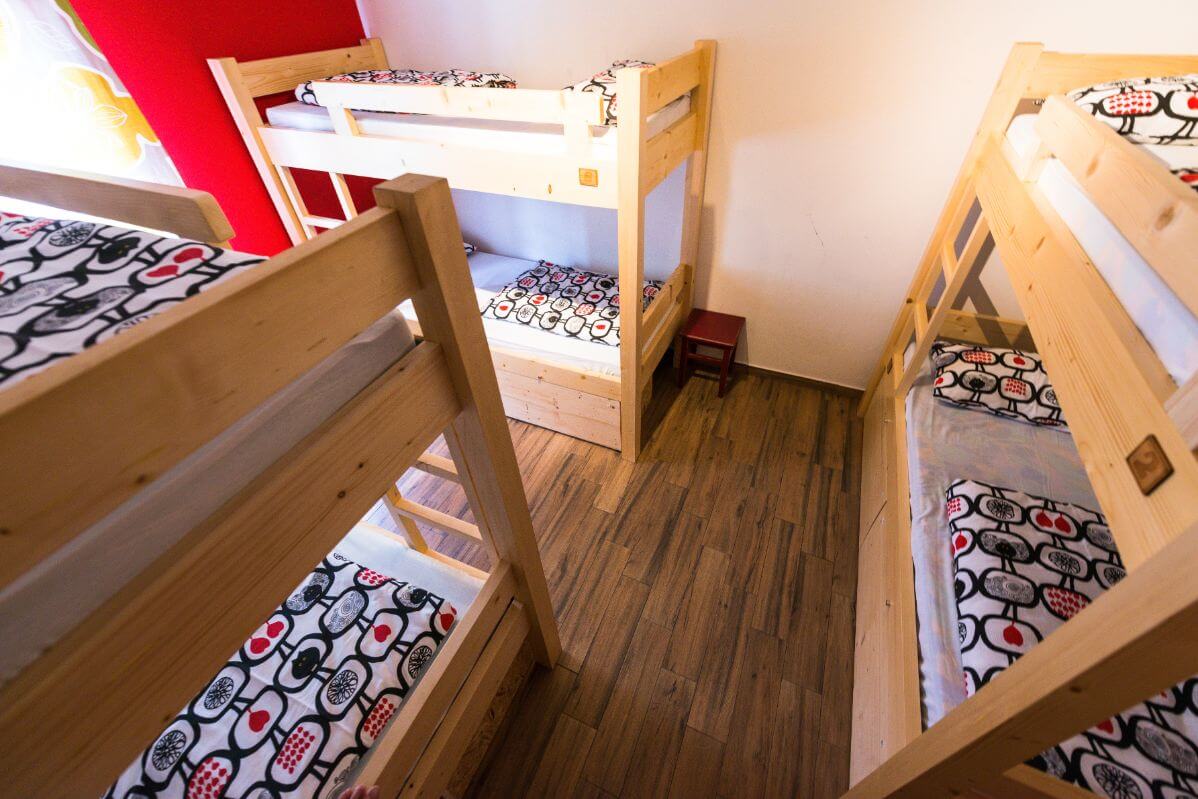 DOUBLE/TWIN ROOM WITH SHARED BATHROOM
(for 2 persons, private room)
Our private rooms have classic two person occupancy. Charming double bed rooms can accommodate two people and are perfect for relaxing after a long day of exploring the Bovec Valley, or for getting away from the hustle and bustle. The bathrooms are shared and located on each floor, but of course, there is also a fully equipped kitchen and a common area, which can be found on the ground floor of our hostel.
Double room equipment and comfort:
140x200cm sized bed
free bedding
free Wi-Fi
common bathrooms
common kitchen
a reading lamp (ask for it at the front desk)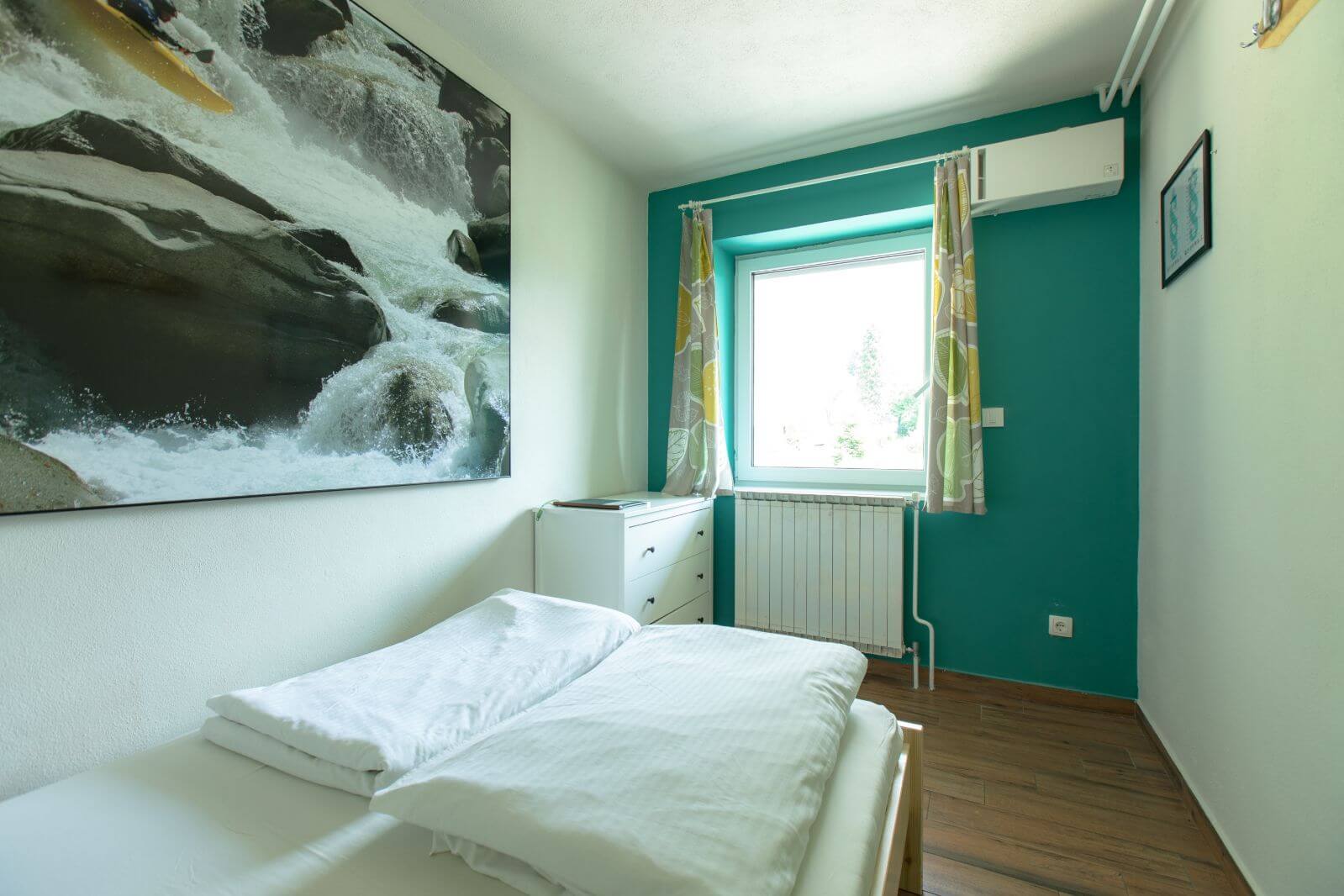 COMMON AREAS
The large and spacious common area, located on the ground floor of the hostel, is perfect for creating new friendships, lounging in the afternoon or trying local "potions". There, you can also find our house bar, where you can enjoy a glass of wine or have cup of great coffee to start of your day. Looking out through the windows, you can admire the extraordinary view of the surrounding hills, which calls for relaxation in our hammocks on the outdoor terrace.
If you want to get your blood running or just want to spice up your vacation, ask us about sports activities that you can book directly at our reception.
Equipment and comfort of our Hostel Soča Rocks common areas:
reception
bar
fully equipped kitchen
outdoor terrace
grill area
free Wi-Fi
TV in the common area
free parking
bikes rental
adrenaline activities
lockers
luggage storage