4th stage – ROYAL STAGE
Over the weekend (June 17th, 2023) the biggest Slovenian bike race event is arriving to our alpine valley, the bike race Tour Slovenia. The 4th stage goes from Ljubljana to Kobarid. At the end of the stage, there is a challenging ride up the Kolovrat ridge on which the cyclist will have to paddle up twice, so it is expected to be very selective where the best of the best will have the most advantage to come in first over the followers. So we are expecting that among the first to ride into Kobarid, we'll be the winner of this year's race.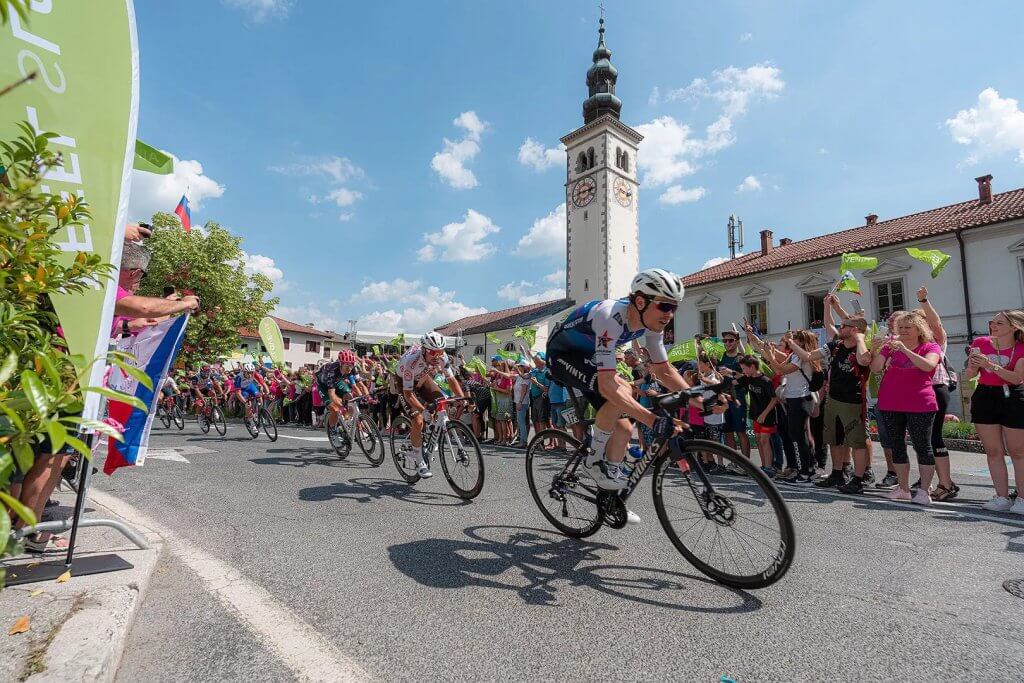 The stage begins in Ljubljana, continues through Medvode, Škofja Loka, Cerkno, and Tolmin, then there is the double paddle up the Kolovrat and the finish is in Kobarid. The whole stage is 165,6 kilometres long.
A few facts about the Slovenia bike Race
At the start of all the stages of the Tours Slovenia Race, the cyclists have started 3297 times. Many of them have started several times, so there are 1846 different names recorded in the history of the race. The race has been finished by the sportsmen 2576 times. The most Slovenian representatives competed in the year 2009 (40) and the least in the first race that took place in 1993 (18). Last year there were 31 Slovenians competing and this year we are expecting a similar count. Overall, two victories in the race have been obtained by Mitja Mahorič, Jure Golčer, Diego Ulissi, and by the two most notorious Slovenian cyclists Primož Roglič and Tadej Pogačar.
The longest Slovenia bike race was organised in the year of 1999, when the cyclists had to battle 1102,5 kilometres, and the shortest one was in 2013 with only 503,1 kilometres. This year's race with 833,3 kilometres is the longest one since 2007.
The race consists of 5 stages:
1st stage / June 14th: Celje – Rogaška Slatina
2nd stage / June 15 th: Žalec – Ormož
3rd stage / June 16 th: Grosuplje – Postojna
4th stage / June 17th: Ljubljana – Kobarid
5th stage / June 18 th: Vrhnika – Novo mesto