There are few places left on this planet with such an unsoiled nature as our beautiful Soča valley, nestled between the Alps and the Adriatic Sea. Bovec area is a perfect destination for all nature lovers. High mountains, countless waterfalls, deep caves, crustal clear rivers in combination with adventure sport activities. All that surrounds Hostel Soča Rocks.
Soča valley not only is one of the must see destination to visit in Slovenia, it is also a place full of delightful things to do. Here is a comprehensive list of the 10 musts things to do or see in Bovec:

1. Go RAFTING & explore the river in a good company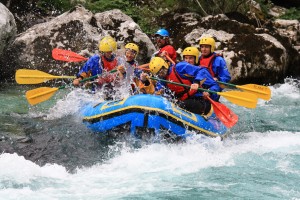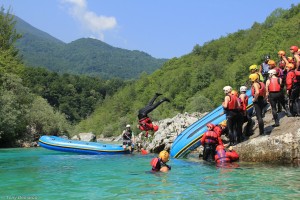 Rafting is the most popular sport activity in Soča valley. There is no way you can say you've been in Bovec without trying to raft down the Sočas' rapids. BOOK RAFTING
2. CLIFF JUMPING into Soča river
Soča gorge is one of the most beautiful natural sights in the valley and an important natural treasure in the Triglav National Park. The beautifully carved gorge is 750 long, just a few metres wide and 15 m deep. It boasts mysterious emerald pools perfect for a nice cliff jump!
3. Take a selfie with BOKA WATERFALL at the back
Boka with its 106 m is the most powerful Slovenian waterfall. During the rainy seasons and when the snow on Mt. Kanin is melting, Boka is truly magnificent! There are 2 options to visit the waterfall: you can climb the right hand side wall till the source or you can decide for the easier left hand side trail up to the viewpoint.
4. Rappel FRATARICA CANYON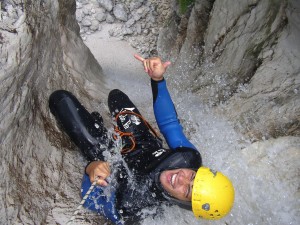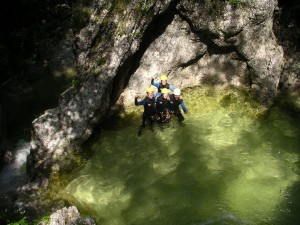 Fratarica is one of the hundreds streams in Log valley. Is a beautiful canyon: mysterious and challenging enough to set you on the edge. BOOK CANYONING
5. Try ČOMPE & SKUTA (potato & cottage cheese dish)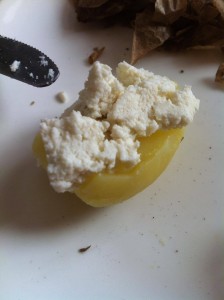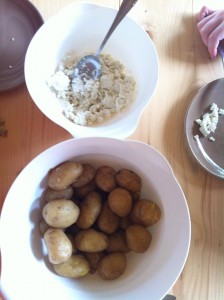 Cooked potato with albumin curd (cottage cheese) is a daily meal at Bovec. Sheep curd is a quality source of protein and contains many beneficial microorganisms. Salty curd aged between 10 days to 30 days to deliver the best potatoes. It applies to most often present the dish on the plate in Bovec.    -For more info: http://boveccuisine.blogspot.si
6. Fly like a bird -ZIPLINING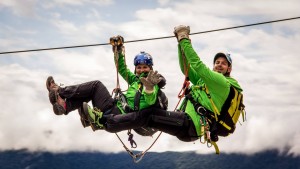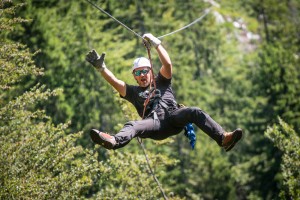 Have you ever thought how the birds feel? If you did, you should try to fly 200m off the ground and 70 km/h between the mountains. Zip line challenge can be an unforgettable experience during the day and crazy adventure during the night.  BOOK ZIPLINE
7. BIKE till the view point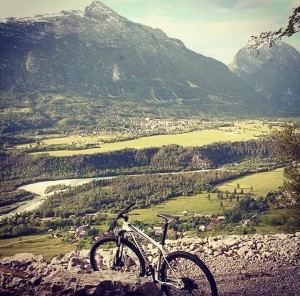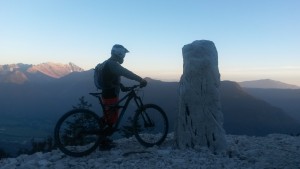 Albert Einstein — 'Life is like riding a bicycle. To keep your balance, you must keep moving.'
8. PARTY on Black Sheep's dance floor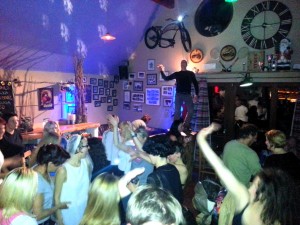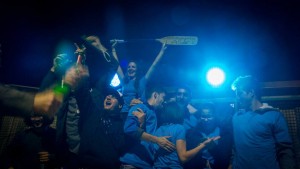 Black Sheep bar is the D bar to go in Bovec. Is a place to play tennis, beach-volley and climb during the day & party hard during the night. Check it out: great value for money.
9. Hike up to VIRJE WATERFALL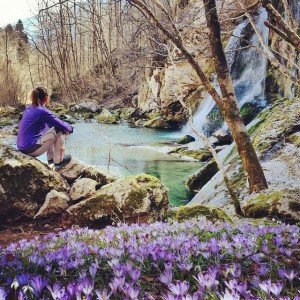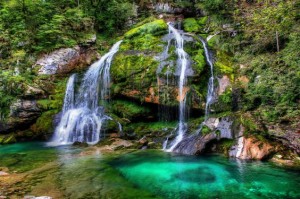 3 km easy hike from Bovec will bring you to the waterfall Virje -place where you can try Cold Water dip, practice yoga or just relax and catch some sun.
10. have a PICNIC at Bovec's BEACH
That's the spot where in 2008 movie THE CHRONICLES OF NARNIA was shot.  Can you imagine yourself having a great afternoon picnic on the river shore with a view like that… ??!! WELCOME TO NARNIA -FANTASY WORLD OF MAGIC.