Have you ever tried to HITCHHIKE?
If your answer is NO we can guarantee you that there is no better place to start your hitchhiking expedition than Soča valley. Not far from Bovec you have some lovely destinations you can reach by car.
Lakes of Fusine (Belopeška jezera in Slovenian) are two lakes located under the Italian side of Mangart mountain. A cycling trail from Tarvisio and Kranjska Gora leads to the lakes . If you are in a search of a place to have a nice pic-nic, the lakes of Fusine won't disappoint you.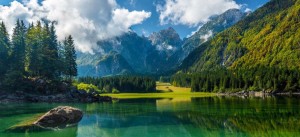 Hostel Soča rocks' tip: Grab a frisbee , some beers & have a nice picnic by the upper lake.
Kozjak waterfall is easily accessible from Kobarid, town 22 km away from Bovec.  The waterfall carved an underground hall. Its bottom is covered by a vast blue and green pool, and its walls are reminiscent of those in the Karst caves.
Hostel Soča rocks' tip: On the way you will pass Napoleon Bridge and the best pancake place in Soča valley.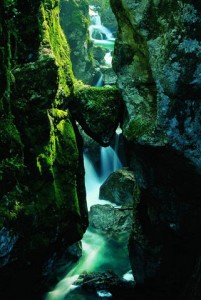 The Tolmin gorges are situated at the lowest and the southernmost entry point into the Triglav National park. The main attraction is a the "Bear's head", a natural bridge – a large rock which got stuck, who knows when, between the walls of the Zadlaščica canyon.
Hostel Soča rocks' tip: Dare to look down from Devil's bridge into deep gorges.
RABELJ LAKE (Lago di Predil)
The lake is located at an elevation of 969 m (3,179 ft), situated in a high valley of the Julian Alps, north of the Sella Nevea. In the east, the Predil Pass road leads up to the Slovenian border. With a surface area of about 1 km2 (0.39 sq mi), it is the second largest natural lake of the Friuli-Venezia Giulia region.
Due to its picturesque setting beneath the Kanin massif, the lake is a popular tourist destination for hikers and day-trippers.
Hostel Soča rocks' tip: RENT A STAND UP PADDLE at the Beach bar & cruise the lake 🙂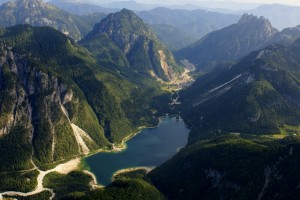 ČEDAD –

Cividale del Friuli
A small town just 40 min away from Hostel Soča rocks, it is a protected UNESCO heritage sight.  The symbol of Cividale del Friuli is the devil's bridge, which divides the town on two sides. The bridge has been standing here since 15th century and was renovated in 1918. At the end of the bridge are steps, leading down to Natisone River, which offers great views up to the town and river cliffs, where the town was built.
 Hostel Soča rocks' tip: SIT IN THE MAIN SQUARE & ENJOY GOOD CUP OF ITALIAN COFFEE